Texas Psychiatry Associates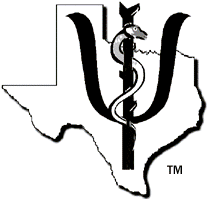 John Tennison, MD and Andrea Iken Tennison, MD are psychiatric physicians who specialize in general psychiatry (ages 18 to 70) and in forensic psychiatric evaluations, consultations, and expert testimony. Texas Psychiatry Associates is committed to providing sensitive, intelligent, and high-quality psychiatric care. Clinic hours are by appointment only. At this time, Texas Psychiatry Associates does not accept private insurance, Medicare, or Medicaid. This policy guarantees the utmost in confidentiality for our clients. For current fee information, please contact us by telephone or email.
Telephone: 210-884-0990 Email: tennison@texaspsychiatry.net
---
Services
Forensic Psychiatry Evaluations, Consultations, and Expert Witness Testimony
Do you have Adult Attention Deficit Disorder?
---
Dr. John Tennison's Qualifications
Dr. John Tennison received his M.D. degree from Stanford University School of Medicine. (Both U. S. News and World Report and the Gourman Report rank Stanford among the top 10 medical schools in the United States.) He became a board-certified diplomate of the American Board of Psychiatry and Neurology, Inc., a member Board of the American Board of Medical Specialties, in 2004. Dr. Tennison also holds a degree in psychology from the Johns Hopkins University. (Johns Hopkins is widely regarded as having the best pre-medical program in the nation.) Dr. Tennison completed his psychiatry residency and served as Chief Resident Physician in the Department of Psychiatry at the University of Texas Health Science Center in San Antonio. He is an Honorary Fellow of the Group for the Advancement of Psychiatry (GAP). (The GAP Honorary Fellowship is among the highest honors within the field of psychiatry.)
---
Dr. Andrea Iken Tennison's Qualifications
---
Links
- a public service of Texas Psychiatry Associates
THE TEXAS MENTAL HEALTH INSTITUTE - a psychiatric "think tank" founded by Dr. John Tennison
CHOOSING A DOCTOR - a guide for health-care consumers
PHOTO GALLERY - a sampling from Dr. John Tennison's archives
---
2007 Oxford University Textbook Co-Authored by John Tennison, MD
John Tennison, MD, is among the 17 co-authors of the 2007 Oxford University textbook, "Stalking: Psychiatric Perspectives and Practical Approaches."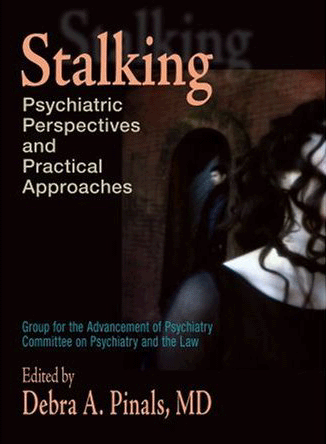 This Oxford University publication was co-authored by 17 of the world's most eminent forensic psychiatrists, including (in alphabetical order) Kenneth L. Apppelbaum, MD, Peter Ash, MD, John R. Cooke, MD, JD, Todd Elwyn, JD, MD, Deborah Giorgi-Guarnieri, JD, MD, Graham D. Glancy, MB, ChB, FRC Psych., FRCP (C), David J. Kapley, JD, MD, James Knoll, MD, Douglas Mossman, MD, Alan W. Newman, MD, Michael, A. Norko, MD, Robert T. M. Phillips, MD, PhD, DFAPA, Debra A. Pinals, MD, Mordecai N. Potash, MD, Phillip J. Resnick, MD, Charles L. Scott, MD, and John Tennison, MD.


The textbook has been highly praised by the psychiatric community, including the following comments:

"This is an exemplary review of what is known about stalking by a superb coterie of psychiatric scholars and clinicians" -- J. Reid Meloy, PhD, ABPP, Chairman, Forensis, Inc., Clinical Professor of Psychiatry, University of California, San Diego School of Medicine

and

"This comprehensive monograph covers a frightening topic from empirical research and classification to practical victim protective strategies, from risk assessment to courtroom tactics. Drawing on recognized authorities, this book will clearly become he most useful current treatise in the field." -- Thomas G. Gutheil, MD, Professor of Psychiatry and Co-Founder, Program in Psychiatry and the Law, BIDMC, Harvard Medical School
---